Creating Multidimensional Wellbeing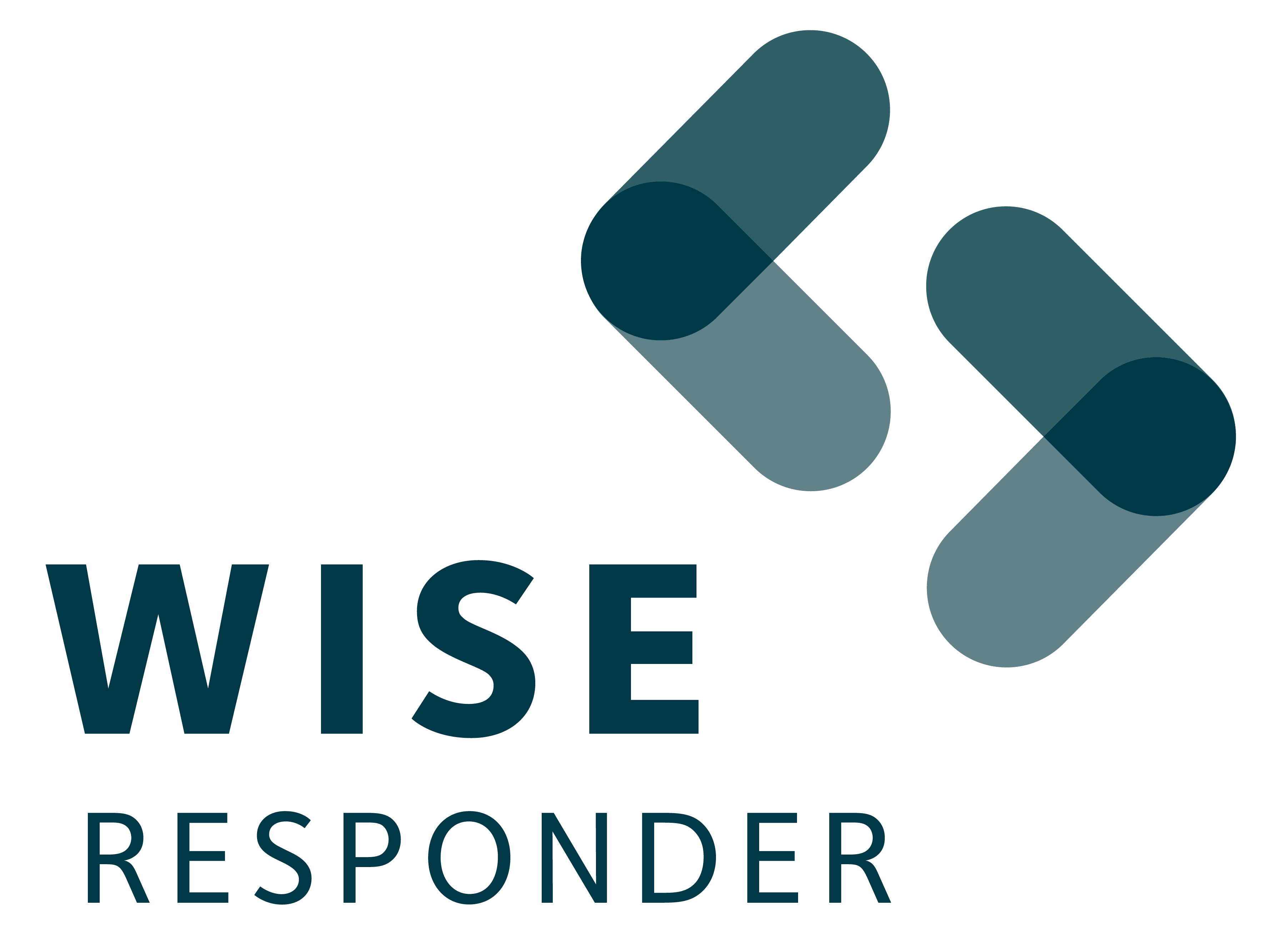 WISE RESPONDER

ACTION KIT
For companies committed to their employees
A set of tools that allows the company to understand the level of multidimensional wellbeing of its employees and their families, and to manage programs that improve their quality of life.
For Investors' Social Impact
We are developing tools to make key social indicators and analyses available to ESG investors and corporate analysts. Preliminary work has offered strong indications that Global Multidimensional Poverty Index data may provide new and unique insights into economic investment performance and risk.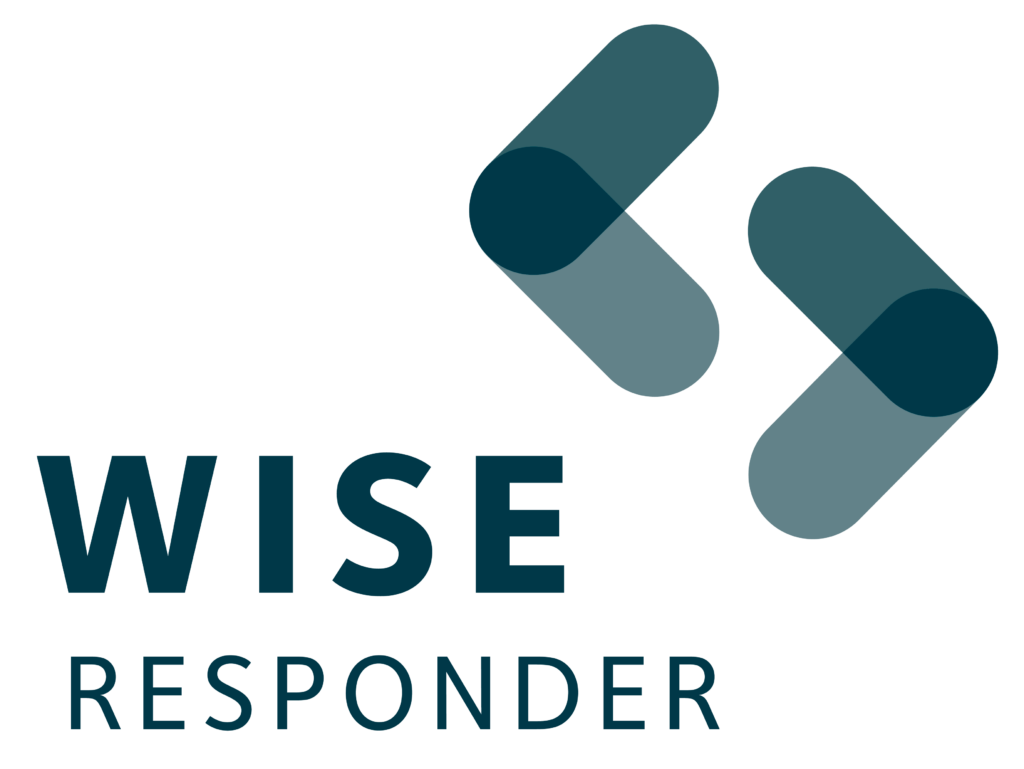 KNOW OUR ACTION KIT
SEE OUR DEMO
COMPONENTES

Wise Responder Action Kit
Technical assistance and personalized support delivered by expert consultants in sustainability and data analysis, who, through a flexible and dynamic methodology, will deliver: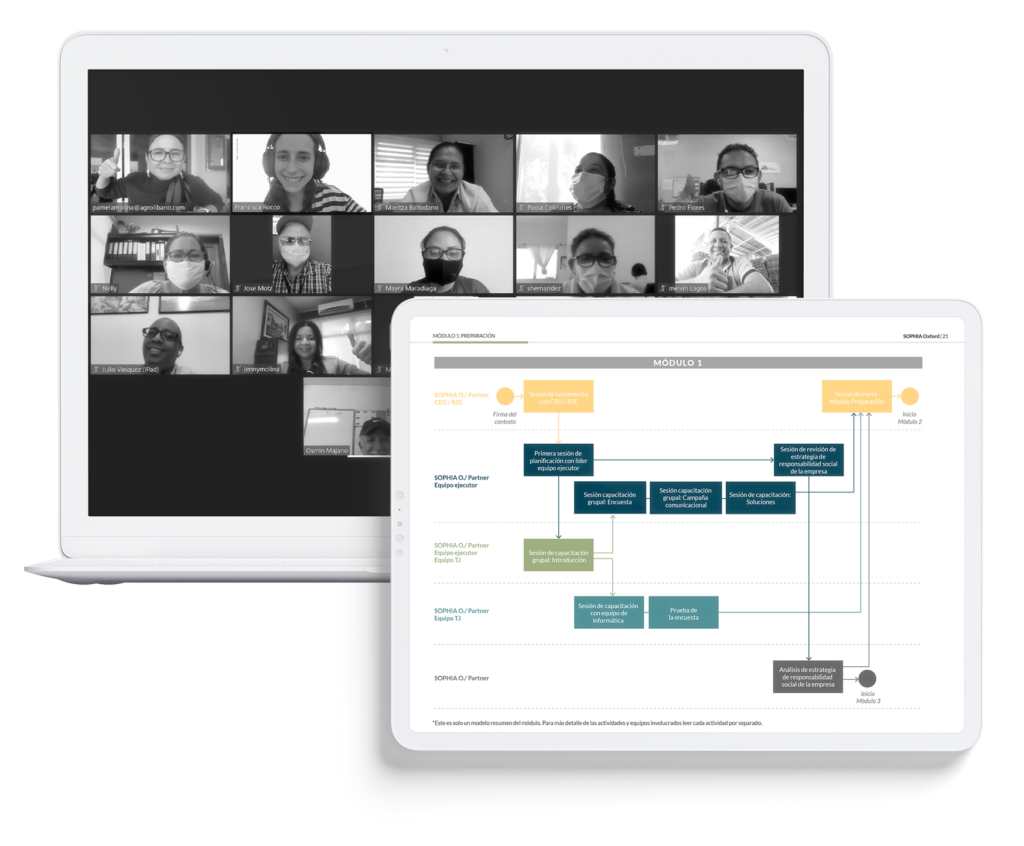 Robust digital survey composed of two sections: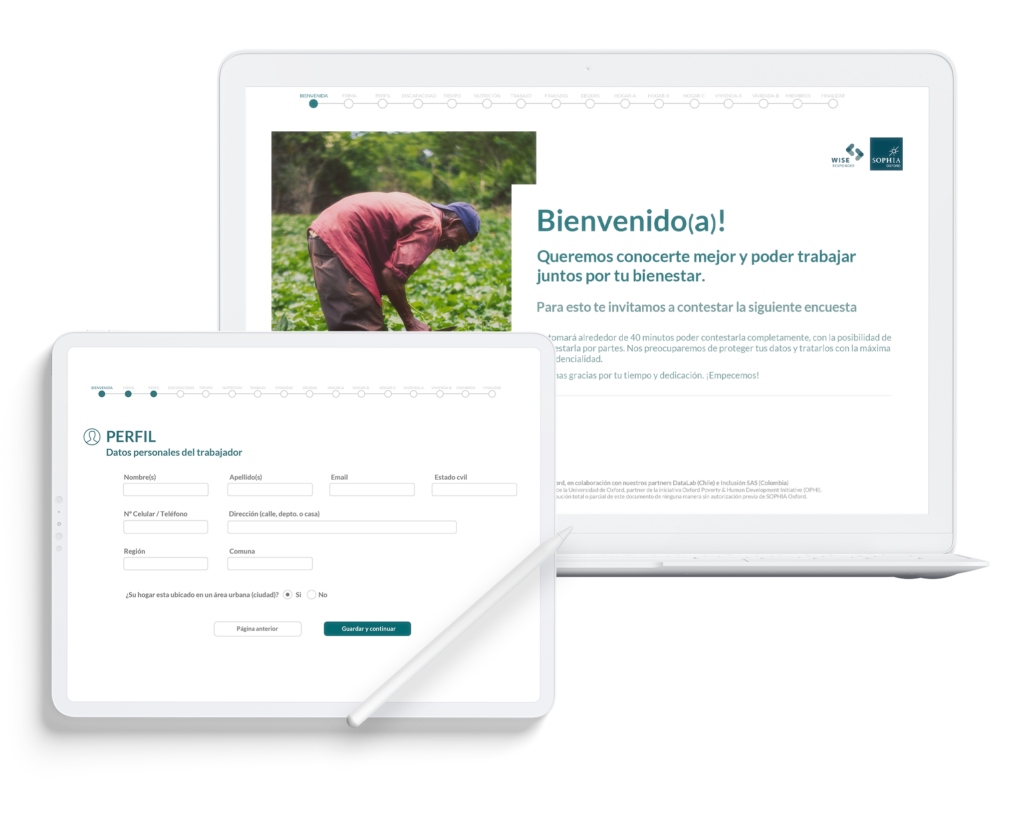 Platform built in Salesforce whose objective is to make the work of the company more efficient and effective.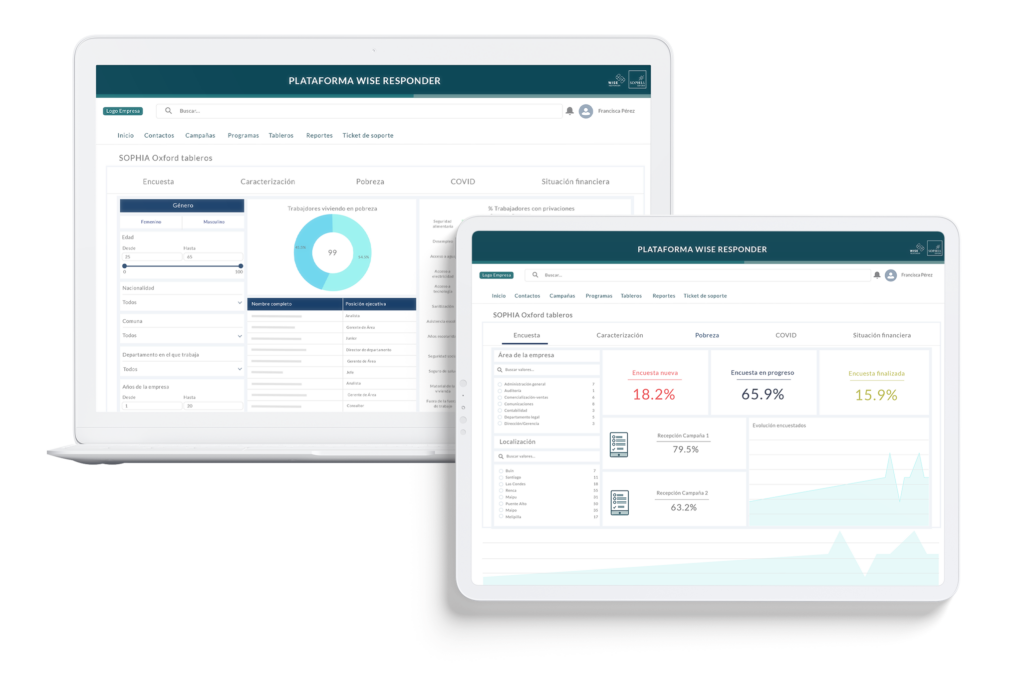 BEST
RESEARCH FROM
OXFORD UNIVERSITY

SOPHIA Oxford was formed by Oxford University, as a not-for-profit partner of Oxford Poverty and Human Development Initiative (OPHI). Over the past decade OPHI has developed the field of multidimensional measurement, focused primarily on poverty and wellbeing, expanding its research and social policy uses. The OPHI multidimensional poverty approach has been adopted by the United Nations Development Program, the World Bank and as an official measure of poverty by more than thirty countries. SOPHIA Oxford is bringing this world class methodology to the private sector.